IGLO ENERGY
World-leading design and excellent parameters
Ud = 0,8 W/(m2K)*
THERMAL TRANSMITTANCE
7
NUMBER OF CHAMBERS IN THE FRAME
5
NUMBER OF CHAMBERS IN THE SASH
THERMAL TRANSMITTANCE
Ud = 0,8 W/(m2K)*
NUMBER OF CHAMBERS IN THE FRAME
7
NUMBER OF CHAMBERS IN THE SASH
5
IGLO ENERGY
The Iglo Energy PVC exterior entrance door means modern and beautiful design, energy efficiency as well as aesthetic values and perfect functionality.
Excellent thermal insulation properties of the door result from the use of high-quality construction materials and a specially designed threshold with a thermal break, which contributes to improved thermal insulation properties of the whole system.
Infill designs
Some patterns are available in their mirror image.
input panel
FLORIDA INOX (L)(R)
MONTANA INOX 2 (L)(R)
MONTANA INOX 3 (L)(R)
OHIO INOX
COLORADO INOX
ALASKA INOX 1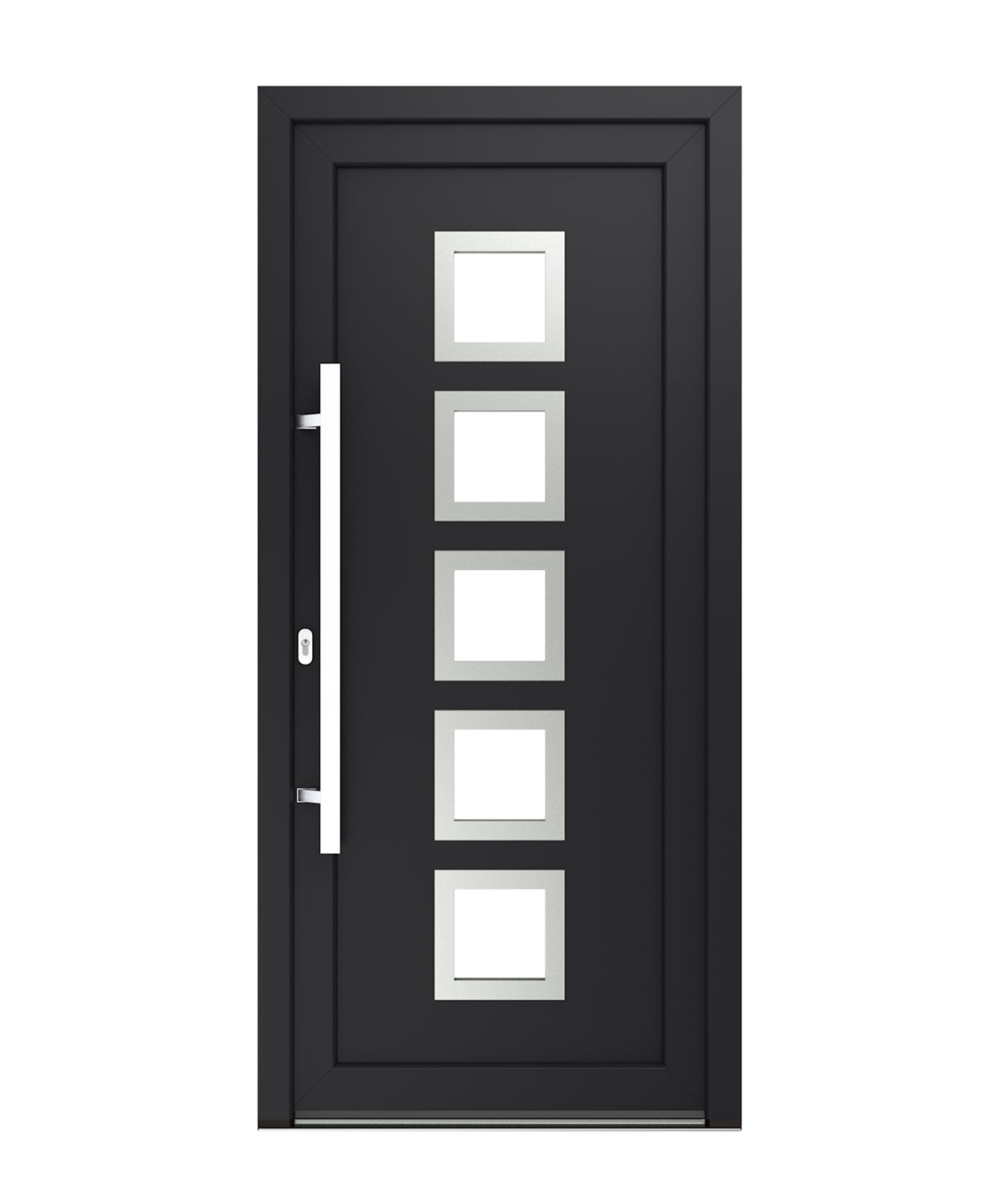 ALASKA INOX 2
ARIZONA INOX 1
ARIZONA INOX 2
MONTANA INOX 1
NEBRASKA INOX (L)(C)(R)
TEXAS INOX (L)(R)(C)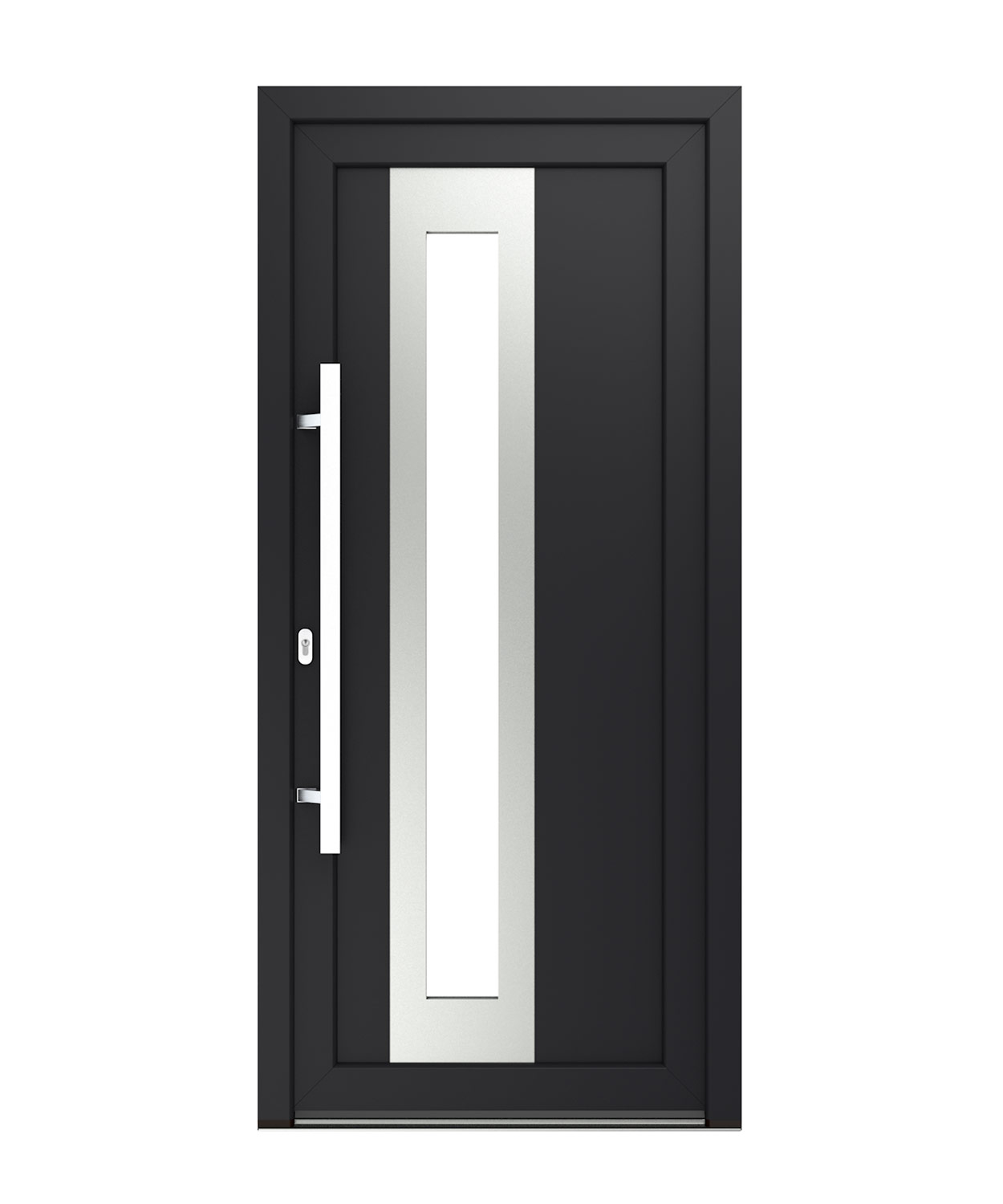 TEXAS INOX (L)(R)(C)
CALIFORNIA INOX 1 (L)(R)(C)
PENNSYLVANIA INOX 1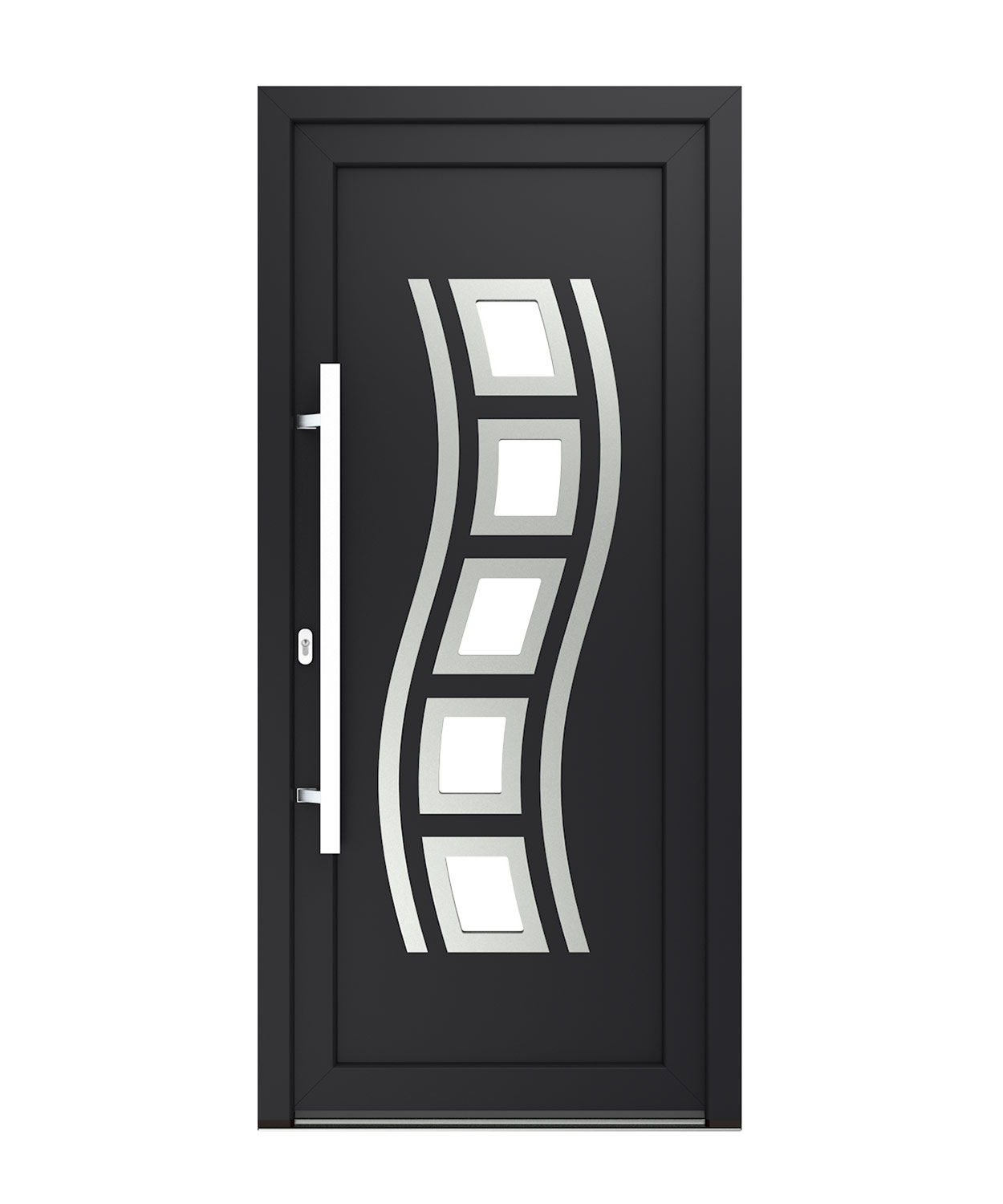 PENNSYLVANIA INOX 2 (L)(R)
PENNSYLVANIA INOX 3 (L)(R)
HAWAII INOX 2
HAWAII INOX 3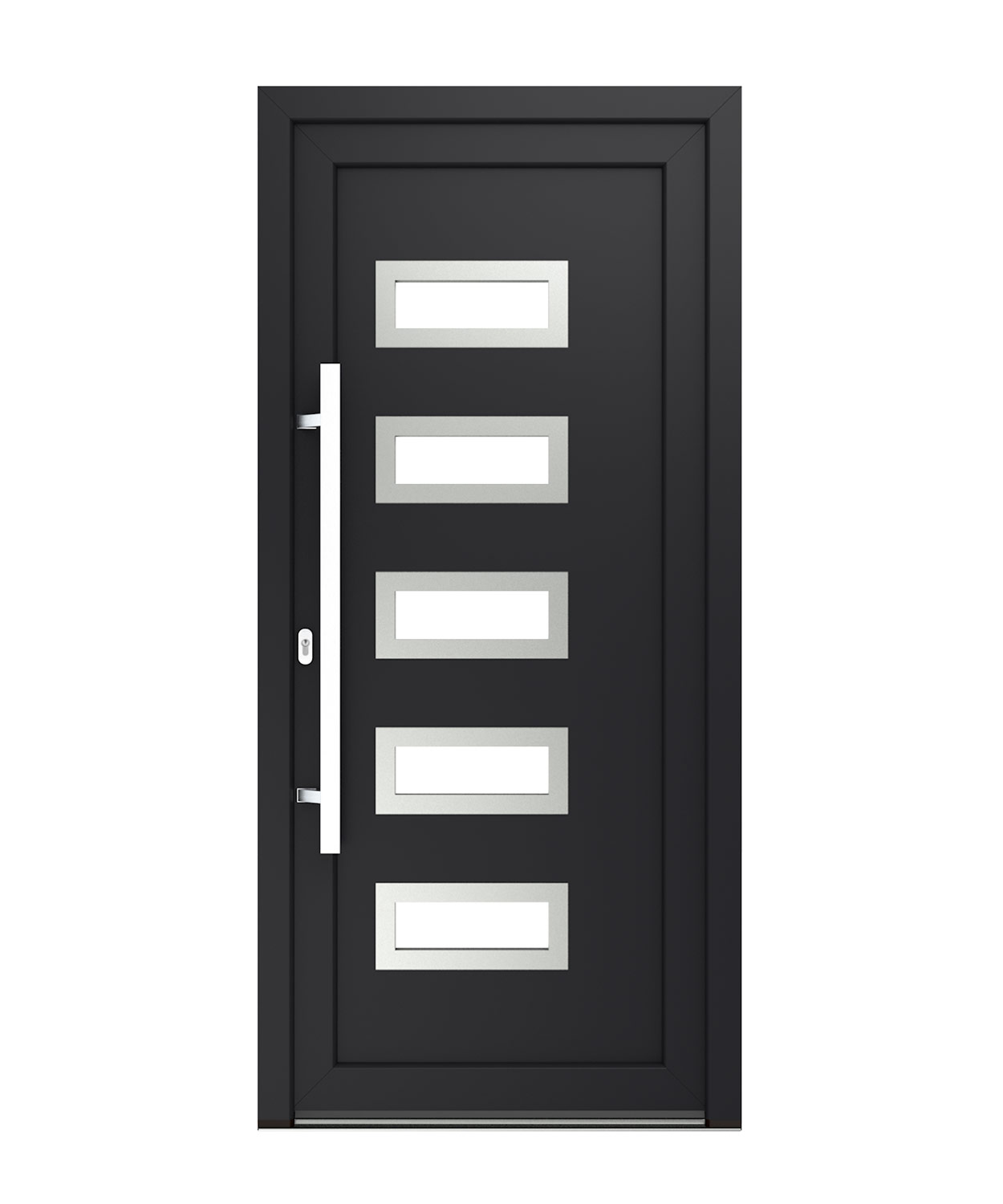 CALIFORNIA INOX 1 (L)(C)(R)
PVC door colour range
Choose the colour that suits you Over 30 veneer colours to choose from.

Anthracite Smooth
701605-097
Sheffield Oak Light
F456-3081
Chocolate Brown
887505-167
Basalt Grey Smooth
701205-097
Slate Grey Smooth
(7015) 02.11.71.000040-097
Iron Glimmer Slate
(DB703) 1.0065002-097
Quartz Grey Smooth
703905-097
Change the infill:
Anthracite Smooth
701605-097
Door structures
Modern architecture often requires from us to design door structures with different dimensions, shapes, specifications, etc. They determine not only the look of the door but also its functional properties, stability, and durability. The spacers used in Drutex doors help significantly increase door rigidity and at the same time ensure a unique, custom design.
Example 1
Example 2
Example 3
Example 4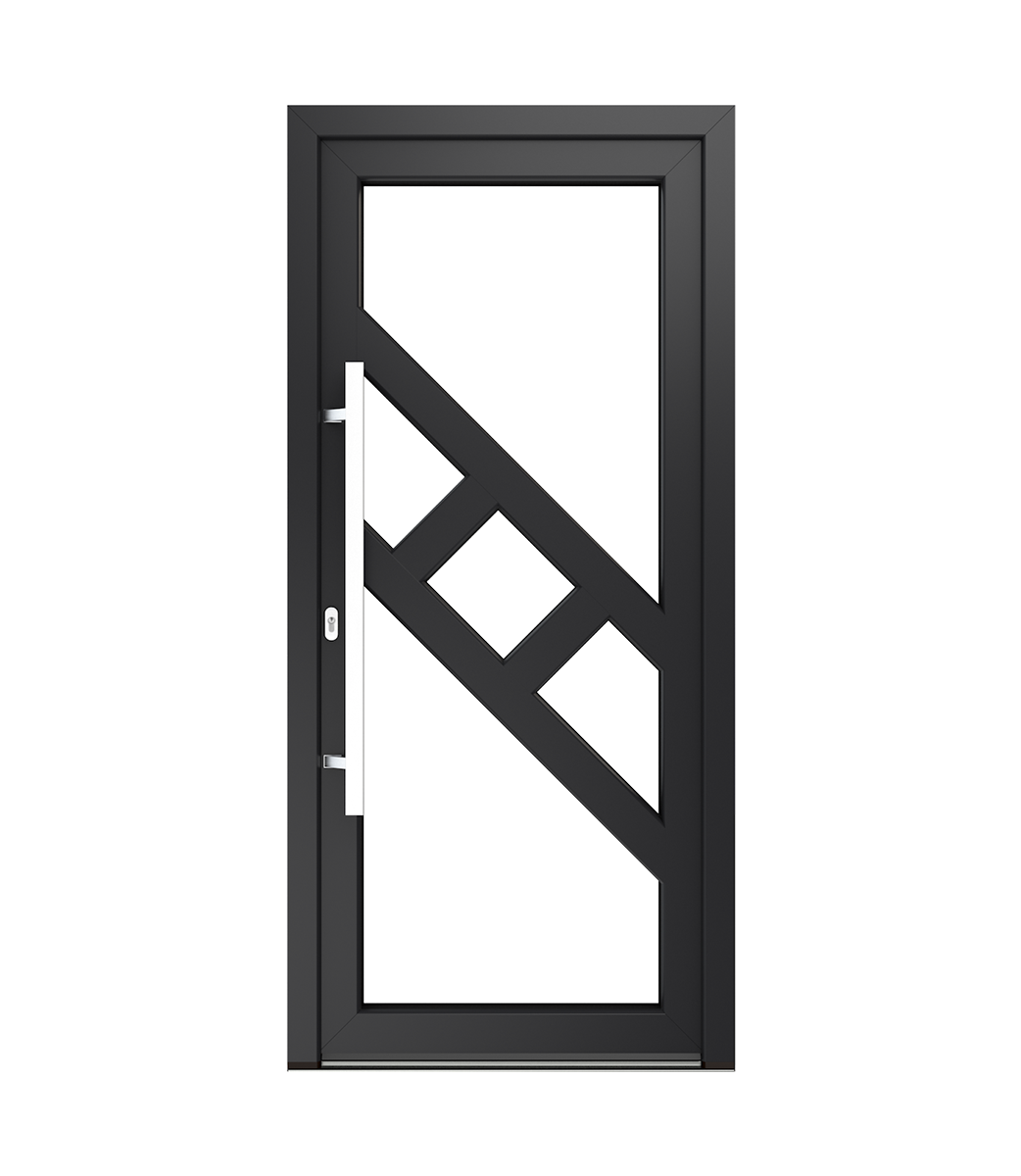 Example 5
Example 6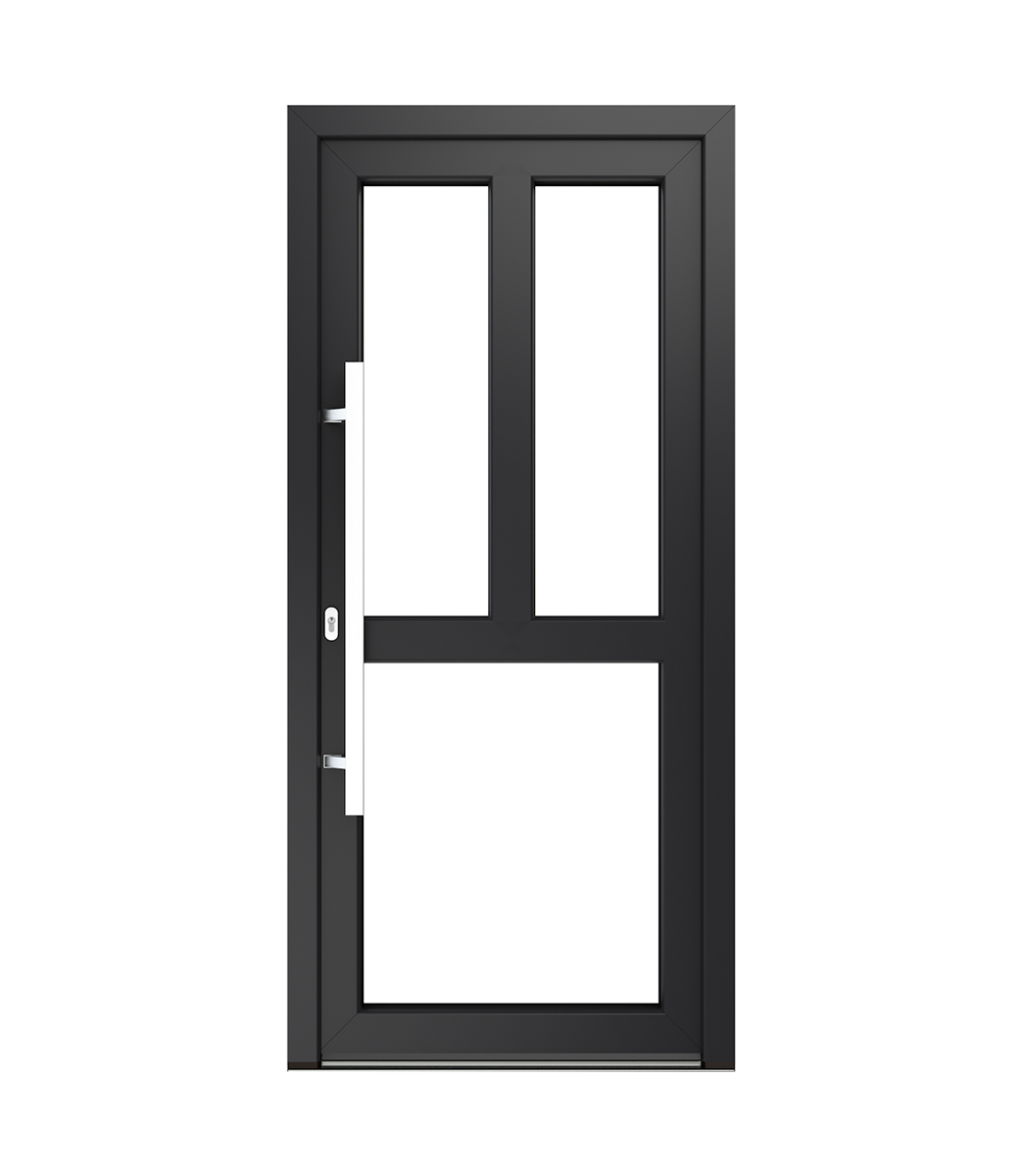 Example 7
Example 8
Example 9
Example 10
Example 11
Example 12
Example 13
Example 14
Example 15
Example 16
Glass
DRUTEX, with over 25 years of experience in the production of composite glass, offers a very wide range of glass with which you can fit your windows and doors. They meet strict requirements for energy efficiency and sound insulation. The offer also includes laminated glass (safe and burglar-proof), sun protected glass, glass with enhanced sound insulation, tempered, ornamental and sandblasted glass.
Door handles and pulls
Our handles for windows, doors and terrace systems made of PVC, aluminium and wood are distinguished by their high aesthetics, functionality and durability. Thanks to various colour options, they can be perfectly matched colour of the windows, doors, or the colour scheme of the building.
door handle 30A (stainless steel)
door handle for roller shutter (brown)
door handle for roller shutter (silver)
door handle for roller shutter (white)
door handle (olive)
door handle (silver)
door handle (white)
Door knob (brown)
Door knob (olive)
Door knob (silver)
Door knob (white)
M2 door rail (brown)
M2 door rail (silver)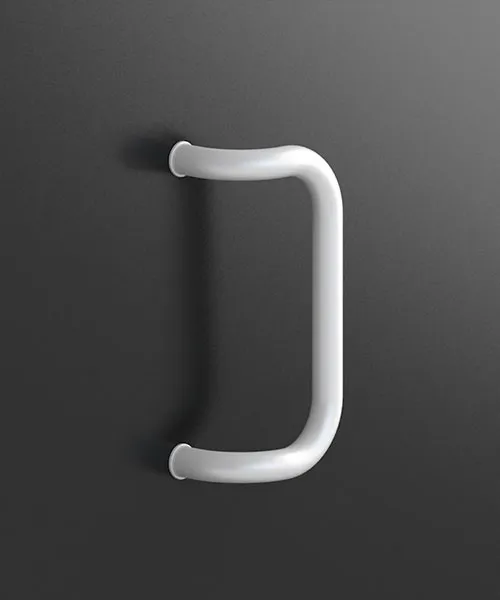 M2 door rail (white)
P45 door rail (stainless steel)
Q45R door rail (stainless steel)
Z1 door rail (stainless steel)
door handle 30A (stainless steel)
door handle for roller shutter (brown)
door handle for roller shutter (silver)
door handle for roller shutter (white)
door handle (olive)
door handle (silver)
door handle (white)
Door knob (brown)
Door knob (olive)
Door knob (silver)
Door knob (white)
M2 door rail (brown)
M2 door rail (silver)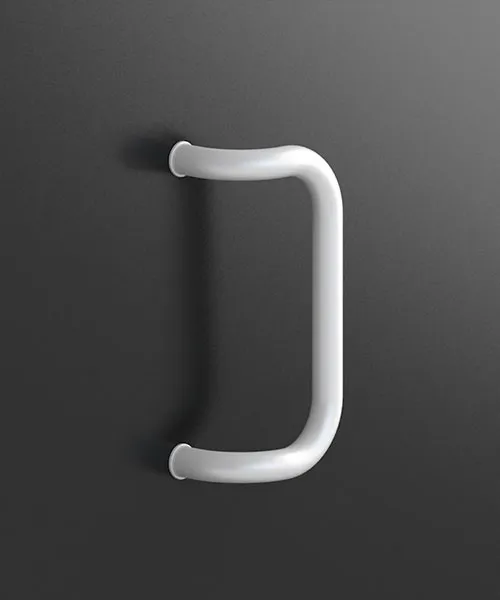 M2 door rail (white)
P45 door rail (stainless steel)
Q45R door rail (stainless steel)
Z1 door rail (stainless steel)
Compare products
Technical data
IGLO ENERGY
IGLO 5
Number of chambers

7

5

Installation depth

82 mm

70 mm

Number of gaskets

2

2

Thermal transmittance

Ud = 0,8 W/(m2K)*

*Single-leaf door measuring 1,100x2,300 mm: glass with argon and the Swisspacer Ultimate TMP4/U18/FL4/U18/TMP4 spacer bar.

Ud = 1,0 W/(m2K)*

*Single-leaf door measuring 1,100x2,300 mm: glass with argon and the Swisspacer Ultimate TMP4/U14/FL4/U14/TMP4 spacer bar.

Infills with a thickness of

22.5-49.5 mm glass, batch panel 36 mm

22.5-41 mm glass, batch panel 36 mm